Empowering NOAA's Critical Mission
Join our team of software, program support and financial tech professionals empowering the National Oceanic and Atmospheric Administration's (NOAA) mission to secure weather and climate data to better understand our evolving planet.
Learn More
Find Your Purpose at ASRC Federal
ASRC Federal is proud to provide technology-driven solutions to invest in our Nation's understanding of our oceans and atmosphere. For over two decades, NOAA has turned to ASRC Federal for our superior service and technical expertise. Our team supports a variety of programs and services, from engineering data information systems to providing spacecraft operations support to financial budget management.
Join our team supporting critical NOAA National Ocean Service (NOS) programs from Silver Spring, MD. We're looking for candidates with the following backgrounds and skillsets:
Software Development
Financial Technology
Budget Management
Program Support
Human Resources
Information Technology
Cloud Expertise
And More!
Interested in joining our NOAA team?
Submit this form to connect with a recruiter
"It is so much fun to give rock star engineers challenging and meaningful work and watch them crush it. Helping people do their best work to achieve a shared goal is frankly what I live for, and I get to do that nearly every day."
Isaac Passmore
NOAA Satellite Operations and Engineering,
GOESR & SWFO Ground System Engineer
ASRC Federal is preparing to support the NOAA National Ocean Service program, based at NOAA headquarters in Silver Spring, MD. Our team will provide technical expertise to design, deploy, and maintain systems and tools supporting coastal communities and their contribution to the national economy.
We're seeking candidates with the following backgrounds and skillsets:
Software Development
Financial Technology
Program Support
Human Resources
And More!
Interested in joining our NOAA NOS team?
NOAA Fairbanks Command and Data Acquisition Station (FCDAS)
Fox, AK
ASRC Federal NetCentric proudly supports the NOAA FCDAS Operations and Maintenance Support Services Contract maintaining NOAA data acquisition centers in Fox, AK, and other US locations. Our technical operations team manages over 500 daily satellite contacts, including those made through remotely operated systems. We empower NOAA's critical mission by ensuring the NOAA FCDAS is operational 24/7/365.
NOAA Engineering Mission Operations Support
Suitland, MD
ASRC Federal Data Networks Corporation is proud to support the Engineering Mission Operations Support Services VI (EMOSS-VI) Contract based at the NOAA Satellite Operations Center in Suitland, MD. Our engineering and satellite operations team helps empower the EMOSS mission to deploy, manage, and collect data from vital satellite programs to monitor weather, environment, and climate conditions by providing spacecraft and ground system support services for time-critical environmental satellites.
NOAA Professional, Scientific, and Technical Services (ProTech) Program
Silver Spring, MD
ASRC Federal is proud to support the NOAA ProTech Program based out of Silver Spring, MD. Our team of engineers and IT professionals support the acquisition, deployment, and ground system development/monitoring of satellites essential for forecasting the weather, analyzing environmental and climate phenomena, and monitoring hazards worldwide.
ASRC Federal engineering and data analysis experts are leading digital modernization efforts across NOAA, through efficient and secure management and distribution of data collected by the nation's environmental satellite program and other sources. Our team is responsible for providing engineering analysis for Geostationary Operational Environmental Satellites (GOES) and Polar Operational Environmental Satellites (POES) series of spacecraft and payloads, as well as other earth science satellite systems and ground networks.
We seek to make a positive and meaningful impact in the communities where our employees live, work, and play. As an actively engaged NOAA partner and STEM advocate, ASRC Federal supports several community outreach and education programs and activities, including:
Partner with The Collider in Asheville, NC to sponsor community STEM activities and events
Advocate and sponsor multiple high school robotics teams and competitions, with many employees supporting as mentors and judges
Support for STEM events and activities for students across Alaska
ASRC Federal Wallops Community Golf Tournament in support of the University of Maryland Eastern Shore, May 25, 2023 Click Here To Learn More
Military & Veteran Support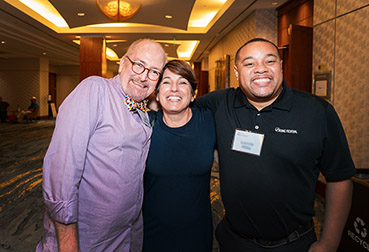 Diversity, Equity & Inclusion
ASRC Federal Culture and Business Values
As a wholly-owned subsidiary of Arctic Slope Regional Corporation, an Alaska Native Corporation, we are inspired by the Iñupiat culture.
We embrace stewardship and the idea of using every resource effectively; teamwork when striving to achieve goals and building a collaborative environment; integrity in adhering to high moral principles and professional standards; respect in welcoming and regarding the differing opinions, experiences, rights, and traditions of others as we build a diverse and inclusive workplace; accountability in that we meet our commitments and take responsibility for our results; and continuous improvement, always striving to make things better, raising the bar and staying humble.
ASRC Federal Mission
Federal agencies are driving automation, powered by modern technology architectures, for smarter processes and the ability to enter into cross-agency collaboration to achieve their missions. ASRC Federal's mission is aligned with federal civilian, intelligence and defense agencies to achieve successful outcomes and elevate their mission performance. We are dedicated to an enduring enterprise for our people, customers and shareholders.
Benefits
At ASRC Federal, we honor our responsibility to take care of our employees and ensure our employees' commitment to customer missions is rewarded and recognized. We invest in the lives of our employees, both in and out of the workplace, by providing competitive pay and benefits packages. Benefits offered may include:
Career oriented education assistance (up to $5,250 annually)
401(k) with generous company match and immediate vesting
Paid time off, military, new parent and family leave offerings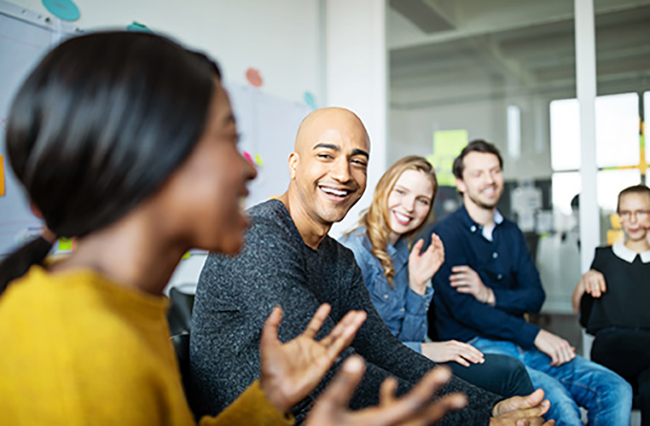 ASRC Federal's family of companies deliver successful mission outcomes and elevated performance for federal civilian, defense and intelligence agencies while building an enduring enterprise focused on customers, employees, and shareholders.