Heroes Have A Home Here
Offering Service members rewarding career opportunities in high-demand fields. Certified Military Times' 'Best for Vets' and Military.com 'Top 25 Veteran Employer'!
Successfully Transition To Your New Career!
At ASRC Federal, we value the service, character, and skills of our armed forces veterans and make it part of our mission to provide career opportunities for those transitioning to civilian life.
We provide the following resources to support your ASRC Federal career search:
DoD SkillBridge – Connecting service members with real-world job experience during the last 180 days of service.
Military Skills Translator – Translate your military skills and experience into ASRC Federal career opportunities
ASRC Federal Makes Military.com 'Top 25 Veteran Employer' and Military Times' 'Best for Vets' Lists!
ASRC Federal has been recognized by Military Times as 'Best for Vets' and by Military.com as a 'Top 25 Veteran Employer'. These distinguished lists highlight U.S. companies and government agencies that are doing the most to support veterans and their families through recruitment, employment and retention efforts. At ASRC Federal, we value the service, character, and skills of our armed forces veterans and make it part of our mission to provide career opportunities for those transitioning to civilian life. ASRC Federal is fortunate to have 20 percent of its workforce identify with a military affiliation, including a vibrant Military Community Employee Resource Group that connects veterans, active guard/reservists and military family members.
MEET THE TEAM
Alex Torres
Data Analyst
DEA El Paso Intelligence Center (EPIC)
"I recently retired from the United States Army and one thing I was impressed by was the seamless transition into my new career with ASRC Federal. Throughout the hiring process, all parties involved have been tremendously helpful from the HR Representative, the Program Managers, and the Federal Employees. Thus far the experience of transitioning from a Soldier to a member of ASRC Federal as a contractor has been outstanding!"
MEET THE TEAM
David Bethel
Business Development
Advanced Products and Technical Sales
United States Marine Corps, Lieutenant Colonel, 28 Years of Service
"From the military, I have learned the importance of empathy and communication, those skills help me every day to ensure all team members feel valued while working towards our common goals!"
MEET THE TEAM
Wendi Jager
Senior Executive Support
Administrative Office Manager
Father (Air Force Veteran)
Son (Active Duty, Air Force, Senior Airman, 4 years)
Son (Active Duty, Marine, Private First Class, 1 year)
"Being raised in a military family and being a mother of two service members has taught me the importance of responsibility, organization, and leadership. These skills have translated throughout my personal and professional career to prepare me for any challenge!"
MEET THE TEAM
James "Spanky" Dennis
Senior Director, Business Development
United States Air Force, Colonel (Retired), 27 years
"I knew when I retired from the Air Force, I wanted to continue to support the next generation of warfighters in the defense industry. My focus is providing the men and women in our military with the most advanced and innovative capabilities to maintain the advantage over any adversary they may face!"
MEET THE TEAM
Bryce Wolffe
Enhanced Polar System (EPS Site Manager)
United States Army, PFC, 2.5 Years
"The Army provided me with the values and tools I needed to succeed both personally and professionally. The technical skills I developed such as troubleshooting complex spectrum analysis issues and field stripping satellite components translate directly to what I am doing with ASRC Federal!"
MEET THE TEAM
Al Casper
Vice President, Business Development,
Defense & Intel Operating Group
"As an ACP mentor, and a veteran myself, I have had the privilege of being a resource of shared knowledge and professional guidance to these incredible service members as they transition to their corporate careers. The value of sharing experiences and working through challenges has been tremendously rewarding in both my personal and professional life!"
Watch Here!
ASRC Federal panelist Scott "Scooter" Altman, Adrienne Winslow, Daniel Liggins and Kevin Smiley spoke with American Corporate Partners about their experience as armed forces Veterans and Spouses and their career paths, success stories, and ways ASRC Federal has impacted their lives after service.
Supporting our Service Members
ASRC Federal is an active member of the military community and supports many organizations that assist our nation's service members and their families find meaningful employment and live their best lives including:
ASRC Federal's Military Community (MILCOM)
Employee Resource Group (ERG) provides a forum for ASRC Federal employees who are veterans, active guard/reservists, military spouses, family members and military allies to feel a sense of community and comradery among their peers to connect, network and grow as professionals.
We are committed to workforce diversity and that includes providing our veterans, active guard/reservists and military spouses a seat at the table. We recognize that the skills and strengths gained from unique military backgrounds and experiences, serve our organization, community, and customers immeasurably.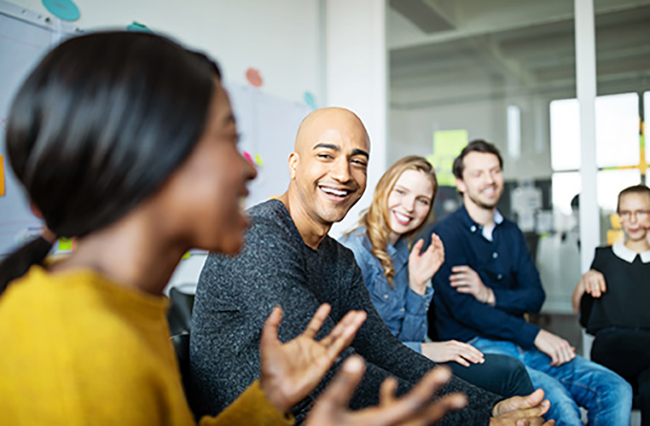 About ASRC Federal
ASRC Federal's family of companies deliver successful mission outcomes and elevated performance for federal civilian, defense, and intelligence agencies while building an enduring enterprise focused on customers, employees, and shareholders.
We bring a successful performance history of delivering exceptional customer service to various Federal government agencies including the Air Force, Army, and Department of Homeland Security, and have expertise in providing mission-critical support ranging from facility maintenance and civil engineering to operations and maintenance.
Get in Touch
Interested in learning more about our career opportunities? Looking for support transitioning into your civilian career?
Submit this form to connect directly with one of our recruiters.
We look forward to working with you to Find Your Purpose at ASRC Federal!