National Security
Safeguarding our homeland by optimizing business services and enabling mission success is paramount to our nation's security.
Whether operating specialized facilities, modernizing IT systems or comprehensively investigating critical cases, we embrace our position to preserve national security for the American people. Partnering with our national security agencies has allowed us to refine our mission-united investigative services practices and mature to provide advanced agile software development and full spectrum software lifecycle and IT services for our customers.
It is these strong customer relationships that have enabled us to deliver dynamic approaches to managed and operating highly complex laboratories and mission critical training facilities, supporting the ultimate mission most importantly of protecting and securing our country's livelihood.
Providing the DEA with Data Analysis & Tactical Intelligence Support
Seamless Software Development Support for the DEA
Optimizing Facility Operations for the Plum Island Animal Disease Center
Optimizing Facility Operations for the Plum Island Animal Disease Center
Our team provides continuous support of the Plum Island Animal Disease Center (PIADC) mission in partnership with the Departments of Homeland Security and Agriculture to deliver a complete spectrum of mission-critical operations in a complex setting through potentially harsh conditions. We continue to optimize the facility operations by preserving the infrastructure and ensuring agency personnel have regular access to critical maintenance information necessary to guarantee they can perform their vital work.
Oversee the installation and operation of new structures and mission assets; maintain over 50 buildings and 850 acres at 2 sites.
Design, build and repair buildings, marine bulkheads, ferry vessels, roads, drainage systems, major fuel oil facilities, and pipelines, as well as 89,000 square yards of paved roadways and 175,000 square yards of unpaved roadways.
Implemented and maintain a process for updating and ensuring accuracy of regulatory compliance matrixes. Registered to ISO 9001, 14001, 45001 to assure reliable, efficient, safe and compliant facility operations.
Providing the DEA with Data Analysis & Tactical Intelligence Support
ASRC Federal supports the DEA's ability to fill intelligence gaps and provide critical technical intelligence to law enforcement field operations. By analyzing raw data and identifying trafficking activities and organizations, the DEA can leverage the authorities and expertise of its partners to deliver informed intelligence, deterring threats and protecting our nation. 
Support requests for assistance and information on active investigations and interdiction operations through research and administrative, investigative, and data input efforts.
Manage the information relationship for 23 DEA Division Offices geographically dispersed and 5 agencies.
Analyze, interpret, interrelate, and evaluate large volumes of information from a wide range of sources to ensure the completion of criminal investigations.
Seamless Software Development Support for the DEA
The ASRC Federal team utilizes processes, tools, and knowledge artifacts to support a range of software development support for the DEA. This provides the ability to plan, develop, implement, and maintain software applications for the DEA's Office of Information Systems (SI) Concorde framework, consisting of approximately 65 Concorde applications, 5 legacy Oracle applications, and 20 Microsoft Access applications. The applications we support enable mission and business outcomes for DEA agents and support staff.
Plan, develop, implement and maintain software applications for DEA's Office of Information Systems'Concorde framework, consisting of Concorde applications, legacy Oracle applications, and Microsoft Access applications.
Manage the development of applications and major enhancements using the Agile software methodology.
Support ongoing database maintenance for the SQL, Oracle, Microsoft Access, and M204 databases.
Support the development of DEA's Intranet, DEA TODAY, DEA.gov, and SharePoint Team sites.
Delivering IT and Information Services to the National Geospatial-Intelligence Agency
Providing a full range of IT services to include systems administration, end-user service center support, desktop management services, infrastructure management and data center services, and business management support.
Transitioned 30+ entities into commercial cloud services.
Process over 15,500 calls every month with upward trend in six of its seven Service Level Agreements (SLAs) while reducing ticket backlog by 35 percent.
Supply desktop services for the NGA with staffing and systems monitoring to provide 24/7 operational support.
Find Your Purpose at
ASRC Federal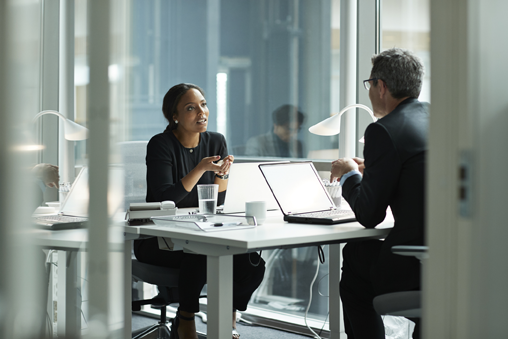 Do you have what it takes to safeguard and preserve our nation's security? Join ASRC Federal's team of investigators, cybersecurity and software engineers, and infrastructure experts. Be at the forefront of cutting-edge research and development while enjoying a range of career opportunities. By joining our team of experts, you'll have the opportunity to contribute to the success of government's most important missions.