Program Highlights
ASRC Federal has been named an Amazon Web Services (AWS) Advanced Tier Services Partner within the AWS Partner Network (APN) recognized as an organization with proven technical expertise and demonstrated customer experience. ASRC Federal's work with AWS builds upon the two companies' ongoing engagement, which provides complete cloud services and a cloud management portfolio that gives their customers fast, flexible and secure access.
Department of Labor (DOL), Office of the Chief Information Officer (OCIO), Enterprise Cloud Environment/Virtual Desktop Infrastructure Solution (ECE/VDI)
Department of Labor (DOL), Office of the Chief Information Officer (OCIO), Enterprise Cloud Environment/Virtual Desktop Infrastructure Solution (ECE/VDI)
ASRC Federal supported the DOL by providing cloud strategy, cloud architecture, cloud engineering, and cloud operations support. Our team architected and engineered the cloud infrastructure and migrated over 25 enterprise web applications from their on-prem environment to the cloud without disruption of business services. This approach to modernize and simplify technology stacks leveraged server-less design and delivery of services, data lakes, security center, containerization, and consolidation/migration of data to lower cost, higher scale DB solutions. Our team designed and implemented auto-scaling processes, implement day-to-day and emergency procedures, deployed and monitored applications, provided performance reporting and metrics, and ensured the overall reliability and responsive operation of applications through both proactive planning and rapid situational response.
Architected a secure, highly available, cost-effective compute infrastructure with more than 200 instances support cloud workloads.
Developed and published a service catalog of several PaaS and SaaS services on public cloud for agencies to customize their migration patterns.
Completed the successful migration of the OWCP Employees' Compensation Operations and Management Portal (ECOMP) application to AWS, which allows for greater capacity and performance at a reduced cost.
Provide Infrastructure-as-a-Service (IaaS) capabilities for ECOMP through 31 EC2 instances, 16 Elastic Load Balancers, Amazon SES, Amazon Workspace Services, integration with Active Directory, utilization of Virtual Private Clouds, and Amazon RDS SQL Server databases.
Standardized service, application, and cost monitoring templates and dashboards have allowed us to identify additional capacity and areas of cost savings due to the greater performance capabilities and flexibility of AWS.
Defense Health Agency (DHA), Defense Medical Information Exchange (DMIX), Sustainment and System Integration Support (SSIS)
The DHA DMIX SSIS program successfully transitioned the two major DMIX product suite and tool set from an on-premises model at the Defense Information Systems Agency (DISA) to the Amazon Web Services (AWS)-based GovCloud. This included the Windows based Joint Longitudinal Viewer (JLV) and Linux based Data Exchange Service (DES) applications, as well as AppDynamics and Ansible Tower tools. To accomplish this high priority and mission critical task, the Government requested the vendor to develop a comprehensive plan and schedule that included all required activities (i.e., systems, interface connections, tools, and infrastructure). Through the utilization of the cloud toolset, we were able to migrate data from on-prem to the GovCloud Relational Database Service (RDS).
Solution consists of 25 cloud servers, 2 RDS instances, and additional cloud native tools such as network load balancers, firewalls, virtual private cloud, CloudWatch, S3, EBS, snapshots, machine images, etc.
Activities were driving by the Authorization to Operate (ATO) and additional Information Assurance (IA) requirements as both the DES and JLV systems and the tool suite were all preparing for their Independent Verification & Validation (IV&V) audits.
Determination of the Government cyber team that the products and tools would undergo the IV&V audit in the GovCloud environment, not the DISA-hosted environment as previously planned. This critical change required the SSIS program to condense and accelerate a six-month schedule down to five weeks.
Strategically adjusted the schedule, migrated the products and tools, and performed all IA requirements in the GovCloud environment to meet our new directive.
Acceleration allowed for the IV&V activities to be completed on time and all systems receiving their ATO. Additionally, GovCloud received an approved ATO withing the compressed timelines and the DISA on-prem systems were decommissioned.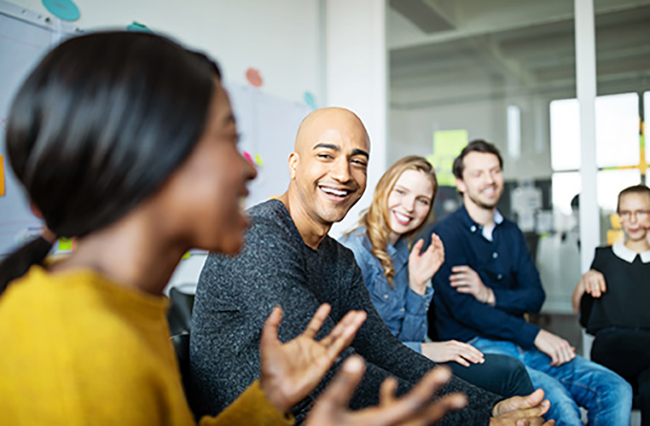 ASRC Federal's family of companies deliver successful mission outcomes and elevated performance for federal civilian, defense, and intelligence agencies while building an enduring enterprise focused on customers, employees, and shareholders.
We bring a successful performance history of delivering exceptional customer service to various Federal government agencies including the Air Force, Army, and Department of Homeland Security, and have expertise in providing mission-critical support ranging from facility maintenance and civil engineering to operations and maintenance.
Get in Touch
Complete this form to learn more about how we are serving our government customers utilizing the AWS Cloud Platform. We look forward to hearing from you!

Sean Messner
Vice President – Digital Operations & IT Modernization