Do you know someone eager to start a purpose driven career?
ASRC Federal is proud to support The U.S. Air Force at Kirtland Air Force Base in Albuquerque, NM and we're looking for team members with the following backgrounds and skillsets:
Engineering Professionals – PE's and Non PE's Needed!
o Civil
o Electrical
o Mechanical
Fire Protection
Construction and Engineering Project Management
Cost Estimators/Planners
Project Planning Manager
Trade skills: Electricians, HVAC, Plumbers, Grounds, Carpenters, etc.
Sign-on bonuses are being offered for select positions too!
Please submit this form to share your candidates information: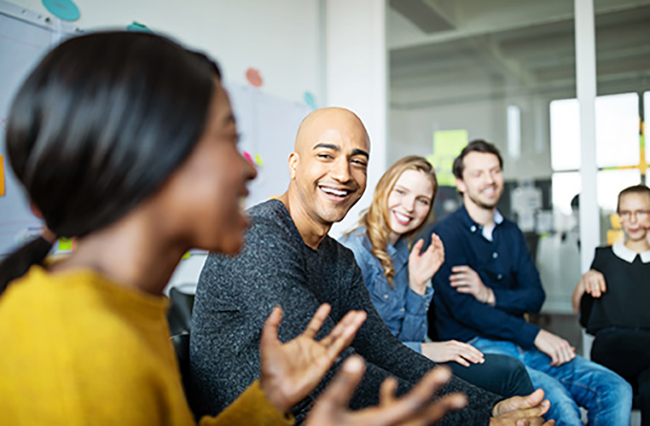 ASRC Federal's family of companies deliver successful mission outcomes and elevated performance for federal civilian, defense and intelligence agencies while building an enduring enterprise focused on customers, employees, and shareholders.
We bring a successful performance history of delivering exceptional customer service to various Federal government agencies including Air Force, Army, and Department of Homeland Security and have expertise providing mission critical support ranging from facility maintenance and civil engineering to operations and maintenance.
Eligibility Requirements
You must be an individual person and legal resident of the United States who is at least 18 years of age.
Additionally, you are not eligible for an external referral payment if any of these instances apply:
Outside vendors, agencies and/or business entities are not eligible.
Current employees of the ASRC Federal and their family members are not eligible.
Staffing/recruiting agencies (or their employees) and/or consultants are not eligible.
Self-referral (i.e. you cannot refer yourself).
Candidate who has already been referred.
Current applicant of ASRC Federal.
Candidates currently in the ASRC Federal applicant tracking system.
Recent or current contractor, temporary worker, or consultant of ASRC Federal.
Current or former ASRC Federal employee.
Family member of a current ASRC Federal employee.
Does not otherwise meet the hiring or retention requirements set forth herein.
Payment
If you meet the eligibility requirements of ASRC Federal's external referral program, ASRC Federal will pay you a one-time external referral payment specified on the job posting for each candidate referred that is hired. The referral must result in a successful regular full-time hire, and such referred hire:
Acknowledges he or she was referred by you
Completes 60 days of continuous, active employment with ASRC Federal
Is actively employed by ASRC Federal at the time the external referral bonus is to be paid
Was hired against an external referral program eligible position
If your referral is successfully hired by ASRC Federal, you must complete and return to ASRC Federal an IRS Form W-9 in order to receive the referral bonus. This form will be supplied to the referrer by ASRC Federal once the referred candidate has started employment with ASRC Federal. Payments will be made on a 1099 basis. Bonuses are paid pre-tax. You are solely responsible for paying appropriate state and federal taxes on any payment received. ASRC Federal will report referral payments to the appropriate tax authorities.
In the event that more than one external person refers the same candidate and such candidate is hired by ASRC Federal, the external referral bonus will be awarded to the first referrer based on date of submission.
You agree that ASRC Federals' total liability under this agreement for any cause of action relating to the subject matter of this agreement (regardless of the nature of such claim) is the lesser of your actual, direct damages or "up to $5000", based on actual payment amount.
By submitting a referral you are agreeing to the terms and conditions outlined by this program.
ASRC Federal and its Subsidiaries are Equal Opportunity / Affirmative Action employers. All qualified applicants will receive consideration for employment without regard to race, gender, color, age, sexual orientation, gender identification, national origin, religion, marital status, ancestry, citizenship, disability, protected veteran status, or any other factor prohibited by applicable law.