Software Developers & Engineers
Find your purpose at ASRC Federal supporting real-time, mission-critical defense systems!
Join us at an upcoming hiring event to meet our Moorestown team and learn more about our career opportunities.
Register Today!
Meet Our Moorestown Team!
We're growing our software development, engineering, and testing teams in Moorestown, NJ.  Our software experts support the U.S. Navy and other DoD missions that help keep our armed forces safe.
Join us for an upcoming hiring event to hear from Moorestown team members, learn more about our company, and speak with hiring managers about current openings.
Virtual Moorestown Hiring Event
Thursday, September 15, 2022
Time: 3 pm – 6 pm EDT
Meet our team online through Premier Virtual
In-Person Moorestown Hiring Event
Saturday, September 17, 2022
Time: 8:30 am – 12 pm
ASRC Federal
121 Whittendale Dr.
Moorestown, NJ 08057
Please bring a copy of your up-to-date resume and a form of identification.
Must be a U.S. Citizen with active security clearance or the ability to pass a government background check.
Please submit this form to register!
"I continue to work for AFMS because I look forward to seeing my coworkers, the people who work here are great and like to have fun. I also enjoy the overall work environment and flexibility. It's nice that there is room here to be challenged yet have job security and lots of opportunities to grow in my career."
Shannon
Software Engineer Principle (12 years)
Find Your Purpose,
creating solutions that serve and protect our armed forces and allies around the world.
For over 45 years, AFMS has been instrumental in the development and maintenance of the U.S. Navy's combat management systems including Ship Self-Defense (SSDS), AEGIS, and Ballistic Missile Defense Capabilities.  We're looking for team members to join our IT, software, and application development teams.
We are conducting interviews and hiring now for the following positions:
Learn more about the types of missions our company supports and the specific work we do by viewing a demonstration of the AEGIS missile defense system. 
Join our Moorestown, New Jersey Team!
At ASRC Federal we invest in our employees both in and out of the workplace by providing competitive pay and benefits packages, flexible work schedules, meaningful PTO, and career-focused education assistance including an onsite master's degree program.
We are offering the following incentive programs to candidates interested in joining our team!
Flexible work schedules, including a 9/80 alternate workweek
Paid time-off benefits, including additional one-week vacation
Relocation benefits for experienced new hires outside Tri-State Area (DE/PA/NJ)
401(k) with generous company match and immediate vesting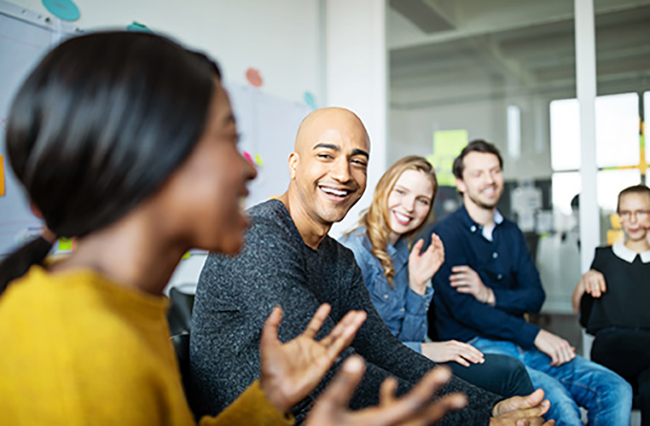 About ASRC Federal
ASRC Federal's family of companies deliver successful mission outcomes and elevated performance for federal civilian, defense and intelligence agencies while building an enduring enterprise focused on customers, employees, and shareholders.
Moorestown Awaits!
ASRC Federal Mission Solutions (AFMS) is located in Moorestown, NJ, a prime location for accessing all the Northeast has to offer. Only one hour to the beaches of Jersey Shore and one hour to the mountains and the Appalachian Trail. If city dwelling is appealing to you Philadelphia is a mere 13 miles from the office and New York City and Washington DC are easy weekend trips. Voted one of the best places to live on the East Coast with its tree-lined Main Street, downtown shopping, and access to over 15 microbreweries in the surrounding area. Moorestown is a great place for singles and families alike.